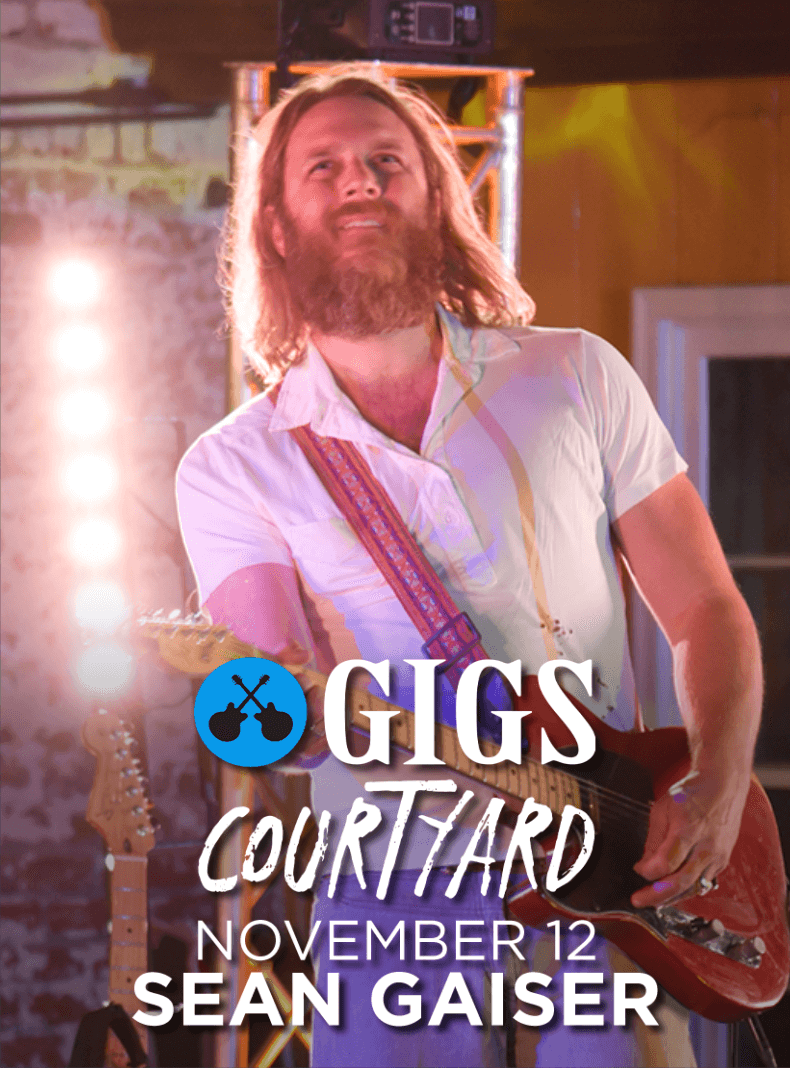 SEAN GAISER
TICKETS
SAT, NOVEMBER 12
6:00-9:00PM
After the success of his April 2022 show at GIGS Courtyard, Sean Gaiser's running it back with the same three-band format to close out the season. His show will feature an organic Americana lineup, a grunge-inspired power trio, and a powerhouse rock-n-roll full band to end the night.

A limited number of $30 "early bird" tickets will be available before increasing to $50.

Event Details:

You must be 21+ to attend this event. ID will be required upon entry.
Tickets include unlimited beer, wine, and seltzers
Liquor/mixed drinks and food will be available for purchase on site
www.seangaiser.com